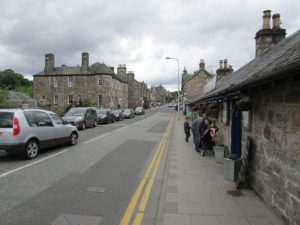 Most people get on a plane and visit a country for a week, maybe two. They travel on buses, in cars and with taxis. But not the Roberson family. They, instead, are visiting Scotland and plan to trek 170 miles across the country to pay tribute to cancer victims. Scotland is the homeland of the family ancestor, Clan Robertson, and they set their sites on this location for this reason.
Now, Adam (40), will be going on the trek with his dad Dan (63) and his brother Donavon (43) and cousin Devon (32). They have been planning the charity trek for three years and they hope to be able to complete the journey in 10 days. Devon's father died of the same disease nine years ago.
Now, the Robersons (the family dropped the "t" in their name centuries ago after a family fight) are raising money for the Pancreatic Cancer Action Network. They hope to raise £5,000 to find a cure for the disease. They are starting from the Isle of Mull and ending in Pitlochry.