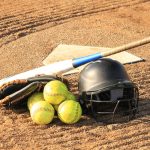 It's always heartwarming, particularly at the holidays, to hear about people making a difference. Michael Miselis is one of these people. He started the Make a Kid Smile event 11 years ago with the goal of raising a few hundred dollars to deliver Christmas presents to kids who wouldn't otherwise receive any.
Now, after his most recent event, he has raised more than $80,000, all of which has gone to pay for local children's gifts.
As Michael said,
"I never thought it would turn into anything like this, but it's been growing and growing every year. It's something I feel I have to do; it's in my blood… I look forward to it."
This year, his Make a Smile event allowed 87 Bayonne kids to select gifts at the Modell's in Jersey City worth $100 each. Most of the $8700 that was raised this year came from small donations, with Modell's giving $1000 and the local police union offering $500.