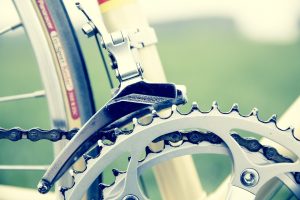 A little bit of giving really can go a long way. Bikes 4 Orphans, a nonprofit run by brothers, has given more than 250 bikes to orphans around the world. They started out while in high school at St. Francis High School, trying to raise enough money to purchase and deliver new bikes to orphans in six countries including Kenya and Armenia.
Recently, a supporter recommended to brothers Shawnt and Sebouh Bazikian that they help America's foster youth, who often don't have transportation. As Shawnt explained, "We thought that this was kind of a similar situation with the orphans in the other countries [that we've previously helped] and there is a real problem here. The more research we did, the more we wanted to help out these foster students."
17 students at the CSU Northridge's Resilient Scholar's program were identified as needing transportation and they were given new bikes, helmets and locks.