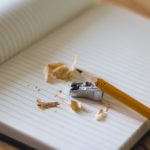 It is certainly refreshing to see executives giving back to those in need. Bruce Fink is one such example. Co-founder of Executive Channel International, the parent company of Executive Channel Network in Australia, France, the UK and Holland, Fink is their Executive Chairman. One area of Bruce Fink's time and financial commitment has been directed at The Salvation Army's Oasis (Sydney) Youth Support Network Education Centre.
The Education Centre supports young homeless and disadvantaged people while they are in the process of completing their Higher School Certificate.  Often, for people in precarious situations, re-integrating into the mainstream schooling system isn't an option. Oasis, and their Education Centre, provides an alternative in situations such as these. They have a learning environment that is tailored to the individual learning preferences of the student.
Currently, they have over 90 employees, 25 programs and the ability to support more than 350 young people every year.
While Mr. Fink has offered financial contributions, he has also been a presence at the graduation ceremonies each year. This past year, Bruce Fink invested in upgrading and updating the learning tools that the Centre uses including textbooks, study guides, field guides and new technology. As he explained, "Education is key to young people carving out a future for a better life and I can think of very few causes that are more important than this".
Mr. Fink was first introduced to the Salvation Army's Oasis about six years ago. He said, "I really fell in love with the place. Many of the kids come from unbelievably difficult backgrounds and it is just extraordinary how transformative the experience of Oasis has been to them. It gives them a real chance at a satisfying and meaningful future. The work that the staff does in building trust and a loving environment, as well as nurturing these young people, is quite extraordinary!"
Mr. Fink has another important reason that he supports causes such as this one, and it's a reason from which many of us can learn. He said he believes that it is important to show his children that "life is about giving and not just taking."