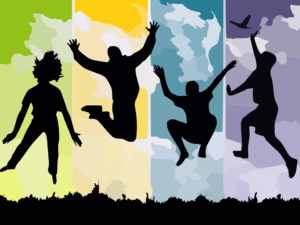 It's such a great idea when people combine charitable giving with doing something healthy for themselves. That's what the Zumbathon Charity Event in Saratoga Springs, New York will soon be doing as they open their doors to a Zumbathon to raise money for the American Diabetes Association. The event will take place on April 9th at the Saratoga Springs High School gymnasium.
There will be at least ten local Zumba instructors dancing with people to raise money. The local Zumbathon was started last year by Zumba instructor Mayumi Kato of the Saratoga Regional YMCA.
The event last spring was a hit. As Kato explained, "We were very excited to see so many participants at our very first event," which raised $2000.
She continued, "It could not have been done without participants, instructors who donated their talent and time on the stage, many local businesses that donated their products as raffle prizes, and Kivort Steel Team to accommodate us at a great venue, the Saratoga High School Gym."
When discussing this year's event, Kato said, "We think that our community looks forward this type of event where we all can smile, dance, sweat together for a great cause, especially during the winter."
Discussing the event, Nicole DeCelle, market executive director of both Albany and Central New York for the American Diabetes Association, said
 "We are honored that Mayumi and the Kivort Steel Cycling team are bringing back their Zumbathon in 2017. It was a tremendous success last year, as well as a great deal of fun. We are continually amazed and grateful for the support of folks like Mayumi and the creative ways in which they help raise funds and awareness for the Tour de Cure and the fight to stop diabetes. There are more than 2 million New Yorkers living with diabetes and it's thanks to the funds raised through events like the Zumbathon, teams like Kivort Steel and riders like Mayumi that the ADA is able to continue our work in improving the lives of those impacted by diabetes and to ultimately find a cure."