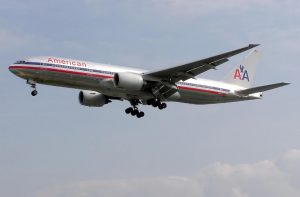 After so much bad publicity for various airlines, it's not to have something good to say. American Airlines recently raised $800,000 for Answer ALS through their second annual American Airlines Charity Gold Tournament which took place in Dallas, Texas on May 24-25.
As their chairman and CEO Doug Parker said,
"We are proud to partner with Answer ALS on behalf of all American team members, including Peter Warlick, vice president – Finance, who was recently diagnosed with ALS. Peter is a champion for all American team members fighting this disease. And we believe there is a real opportunity to bring attention to orphan diseases, like ALS, that require additional awareness and fundraising support in order to bring them to an end. It means a great deal to the American family to host this event in our hometown."
More than 200 people came together to play golf and to raise money to help with research for ALS. These included former NFL Safety for the New Orleans Saints, Steve Gleason. Gleason was diagnosed with ALS in 2011. As Gleason, who took his first commercial flight in four years to attend the event said, "We know if we are going to find solutions to ALS, a disease with no known cure, or viable treatment, we have to be bigger than the disease. But, I hear everything is bigger in Texas, so, this is right in your wheelhouse. I believe it is a pivotal time for ALS."
In 2016, American Airlines announced that they would have a multi-year financial commitment of $1 million to the Answer ALS project through the ALS Foundation. The golf tournament funds are in addition to that commitment.
There are six clinical sites for the Answer ALS project. They include: Johns Hopkins University, Massachusetts General Hospital, Washington University, Ohio State University, Emory University and Cedars-Sinai Medical Center.