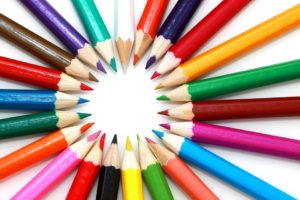 Now this is a lovely idea for Valentine's Day and one that more schools might want to implement. Alma's Stepping Stone school in Arkansas, which was organized in 1972 to help almost 300 children with developmental delays and disabilities, has a fundraiser every Valentine's Day. All money that is raised goes back to buying supplies for the school classrooms.
The way that it works is that there is a gift shop filled with Valentine's Day items include premade gift bags, stuffed animals, candy, balloons and more. Items range in price from $6 to $20.
As Mariann McCause, the service coordinator, said, "It's a great way to not only raise funds but also to be out in the community. It gives people the opportunity to come in and see what we do and how we help the children."
As a nice addition, the organizers will even deliver gifts to other schools in the area.
The fundraiser will run through Valentine's Day on Feb. 14. Stepping Stone is located off Highway 64 East, and their doors are open Monday through Friday 8 a.m. to 4 p.m.
"It's our biggest fundraiser and we just get anything we need like supplies for the classroom," said McCause.
Organizers will also deliver your gifts for you to any school or residence in the River Valley. The deliveries will be made to Fort Smith, Van Buren, Alma, Mountainburg, Dyer, Kibler and Mulberry.