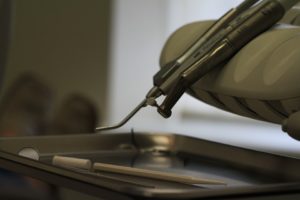 If you haven't heard about Smiles Forever, it's certainly a place worth knowing about. They have provided free dental services for over 15 years in Bolivia. They also offer oral health education. Over 30,000 poor children have received quality, free preventative and restorative dental care and 37 disadvantaged women have completed the Smiles Forever two year vocational dental hygiene program.
As explained on their website, "Smiles Forever believes the only way to break the cycle of poverty in developing nations such as Bolivia is to educate young women and girls. The culture may relegate females to second-class status, yet there is no denying that the woman is the primary socializing force of the family. An educated woman practices family planning. An educated woman knows that equal opportunity should be afforded to both male and female children. An educated woman understands and values the importance of prevention when it comes to both medical and dental care. She is less likely to accept domestic violence as a situation she must tolerate. She has self esteem, which allows her to make appropriate decisions within her household, community and country."
Learn more about Smiles Forever and see how you might get involved, or replicate this program in other places.