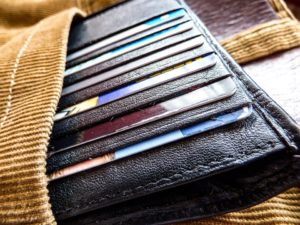 Here is a great idea. While most people feel their charitable giving, since it comes out of their pocketbook, there are ways to give that you don't really feel. There are credit cards that allow you to redeem your points and miles towards charitable organizations. Here are three cards that let you donate your points.
Citi AAdvantage Platinum Select World MasterCard: Here you can donate your miles. They have ways for you to partner with organizations that can help those in need. For instance, with the Miles for Kids in Need you can give your miles so that a sick child can take a vacation. Or you can partner with Miles for All Who Serve which supports military families.
Starwood Preferred Guest Credit Card from American Express: They have also partnered with some places to offer you a way to donate to others. The Clean the World organization is a recycler of hotel soaps and amenities. Check Out for Children, another organization, has raised $30 million to help improve the lives of children.
JetBlue Card: Another idea is the JetBlue Card that also lets you donate your points to many organizations and cardholders get three times the points on Jet Blue purchases, two times the points at restaurants and grocery stores and one time the purchase on all other items.