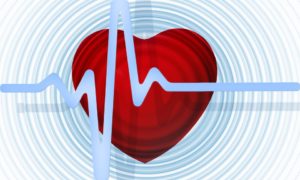 It is always heartwarming to hear stories of people who have helped others in their time of need. Most of us don't expect to have to come to the rescue as we go about our daily lives, but it's possible that if we do, we could actually save someone.
This was the case in August, when financial executive Jeff Feig suffered a cardiac arrest while vacationing in Pine Lake Park in Cortlandt Manor, New York. When he collapsed, rather than watching helplessly, his neighbors jumped into action. One person called for an ambulance while another started doing chest compressions. Someone else did mouth-to-mouth ventilation and a fourth person ran to get the defibrillator.
Jeff Feig would probably not have survived had it not been for their help. The ambulance took ten minutes to arrive. As Jeff Feig told Jane E. Brody for her New York Times article entitled "Increasing CPR Training to Save Lives"
 "I feel like I've been given a second chance at life and I'm not going to waste it. My goal is to spread the word to increase the level of CPR training in the population and get every institution to have a defibrillator on hand and people trained to use it."
The American Heart Association runs programs around the country training people in CPR and in the use of defibrillators. Certainly, the Red Cross does as well. And there are many people like Jeff Feig who are giving their time and their money educated others about heart health and about CPR.
One such person is Bob Schon who suffered a heart attack at the age of 51. He started to volunteer for the Minneapolis North Memorial Medical Center's Mended Hearts, which is an affiliated organization of the American Heart Association. He then created the Heart Center Volunteer Program which has grown to include 60 members in the last 13 years. He also helped to form a "Heart Club" which is a monthly, one-hour program that focuses on health issues.
These are examples of people who have taken their health issues seriously and have worked to help others in similar situations.
Update (April 5, 2017): Here is another article which stresses the importance of CPR and healthy living. Enjoy!