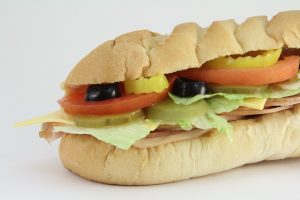 If you happen to be in Hawaii between August 30 and September 8, you may want to check out the grand opening of Jersey Mike's Subs in Wailuku. Located at 52 Maui Lani Parkway, they are having a free sub fundraiser with all proceeds going to support the American Cancer Society. The franchise owner Alvaro Garcia is sending out 7500 coupons and offering a free sub for a minimum $2 contribution to the American Cancer Society.
As Garcia said,
"We are very excited to be opening our second Hawaii store in Maui. At Jersey Mike's our fundraising partnerships create a layer of sustainability for schools, youth sports leagues, and other nonprofits in and around our city. These partnerships allow us to truly become members of our community by allowing us to contribute to the success of our youth and our city. Our crew, city officials, and residents have a high level of respect for us for that reason. We honestly feel that we are changing the world one sub at a time."
Jersey Mike's has done an amazing job of giving back. Since 2010, their locations throughout the country have raised almost$25 million for charities and they have given away more than 1.5 million free subs to help many causes. This year alone, their 7th Annual Jersey Mike's Month of Giving in March raised more than $5.5 million for close to 150 charities throughout the country.