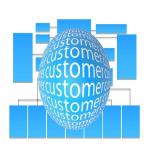 Small Army for a Cause has just opened an invitation to all cancer-related 501c3 organizations to benefit from its 4th annual fundraiser that will take place on November 2nd. This event called Be Bold, Be Bald! Has already raised almost $500, 000 and has had more than 4000 participants across the U.S. The event is a day when participants all wear a bald cap all day to honor cancer patients and to raise money for charities that are related to cancer.
During the 3rd annual event, they raised money for 25 cancer related charities. Beneficiaries included The Jimmy Fund, The Lance Armstrong Foundation, UCLA Jonsson Cancer Center and Aimee's Army, among others.
As Jeff Freedman, the founder of Small Army for a Cause explained, "Be Bold, Be Bald! is an opportunity for all cancer organizations – large and small – to join together for one day to honor those that they are fighting for, and raise money for their organizations. We are honored to be able to help so many great organizations accomplish their unique missions."
One of the brilliant things about Be Bold, Be Bald! is that there are no physical or time constraints on the activity. Anyone, anywhere can participate as long as they are willing to wear a bald cap for one day and to raise money through their action.
501c organizations can request to be a beneficiary of the event just by going to the event website. Learn more about the Small Army for a Cause and about their Be Bold,Be Bald! program today.