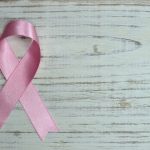 Hearing stories from people who have experienced the deep and lasting impact that cancer can have on a family can really make a difference. It helps with fundraising and with allowing others to understand the pain and the real facts involved with cancer. One such story was recently shared by James Donovan, Goldman Sachs Managing Director and Board of Trustee member at the Dana-Farber Cancer Institute.
Jim Donovan recounts how he felt when he lost a good friend to prostate cancer; then, in 2013, his brother, John, was diagnosed with adrenal cancer and he lost his life at the age of 43.
As Donovan explains, "Through the years, I have learned that the "unimaginable" loss we felt is something that millions of families in the U.S. and around the world also experience.  According to the American Cancer Society, 8 million people worldwide die of cancer each year and the number of new cancer cases is rising."
He hopes that others like him will help Dana-Farber with its efforts as it continues its groundbreaking research, its clinical trials and its new treatments.
As he explained, "When my friend, and then my brother died, I felt helpless. I wanted to do something. I wanted to fight back. In part, it's the reason I joined the Board of Trustees at the Dana-Farber Cancer Institute.  It's why I started a fund for Prostate Cancer Research at Dana-Farber."